We got a lateish start. We ended up at Steak N Shake for lunch.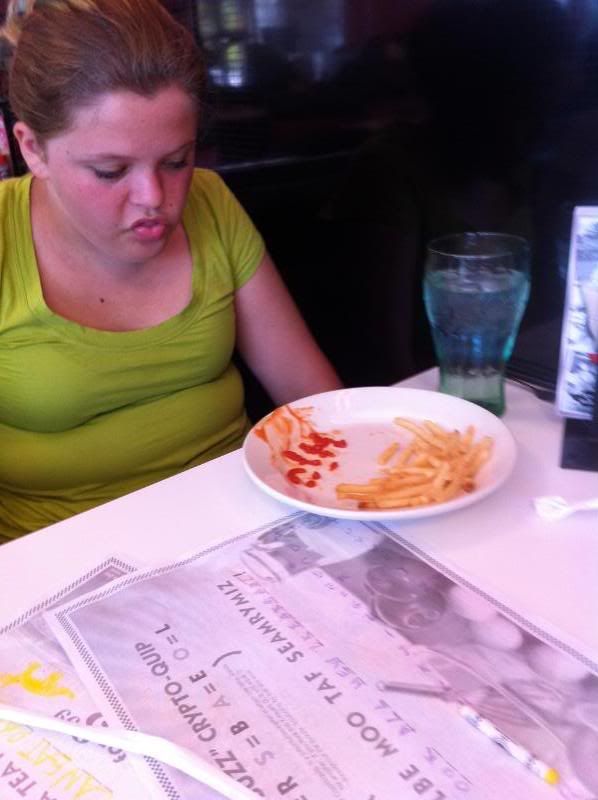 Macy's ketchup smiley says "hi".
I wanted to go walk in the White River, upstream of Noblesville, like I'd done once before. I wasn't able to find where I'd parked, and didn't see anyplace that looked likeable to stop, so we ended up back home. We walked over to Flowing Well Park, to the bridge where Leah and I got married, and the kids walked in the creek there.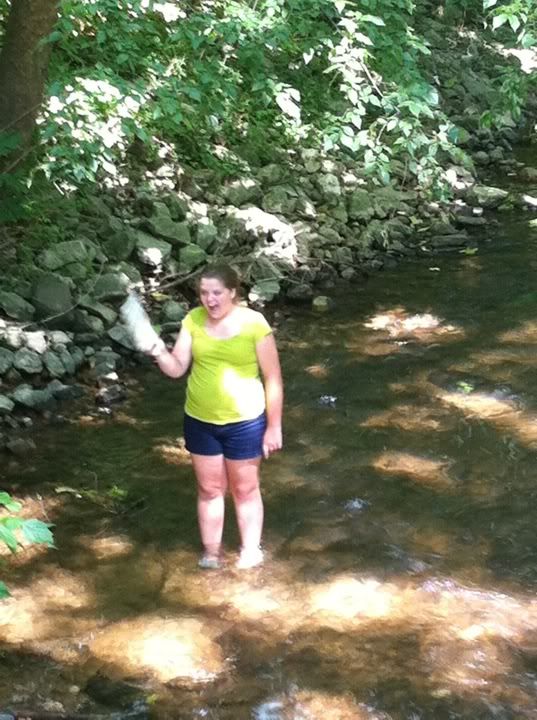 Macy found some random piece of something, and is waving it to make sure everyone sees it.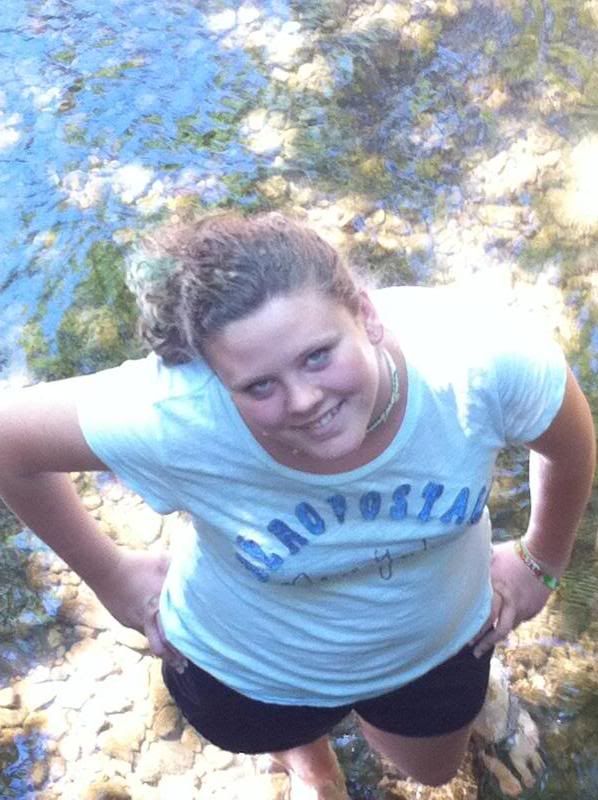 Where did my baby go? Maddie is growing up so incredibly quickly. I swear, only yesterday she was no longer than my forearm...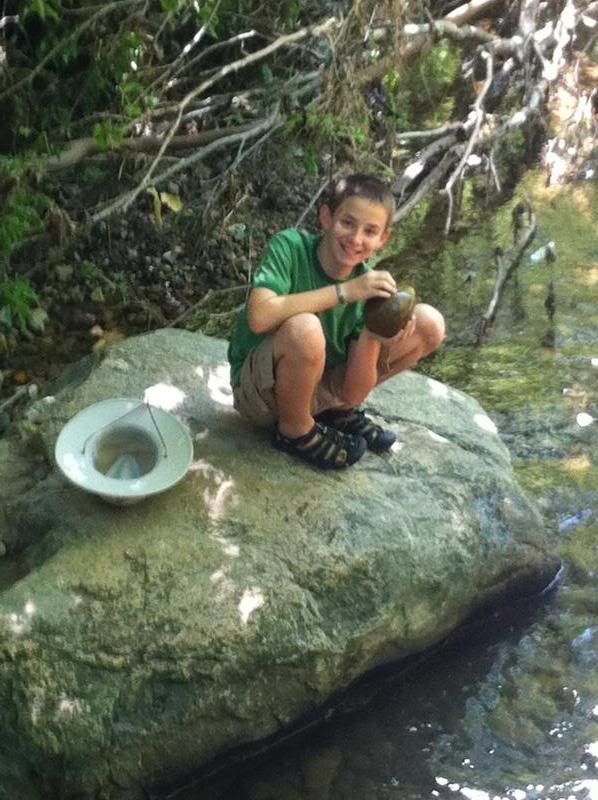 This guy is rapidly becoming a handsome young man in his own right. He's obviously rocking out, here. He's got the hat that he picked as a souvenir from our trip to Florida last week.
We tipped the seats of the van back so that if you sat in them correctly, you'd be flat on your back like an astronaut on an acceleration couch. Clyde crawled under, into the luggage area. This is Bonnie going in there to see what Clyde is doing.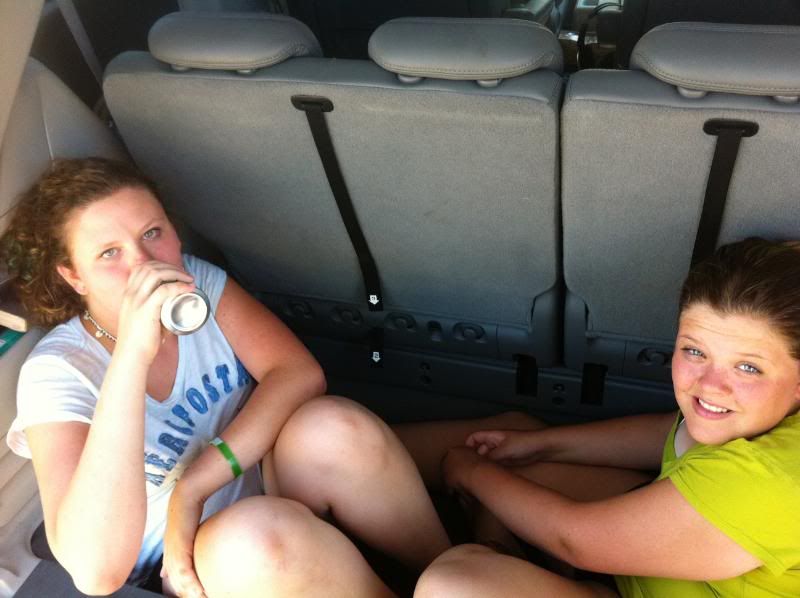 The kids put the seats back in the upright position, and the girls just decided to sit in here like this. No clue why.