I'm awake now after sleeping for three hours. Somehow that just doesn't seem fair.
Day Seven: Went to the beach, ate, went to the pool. Yeah, yeah, I know, that isn't enough detail. Ok. Here goes: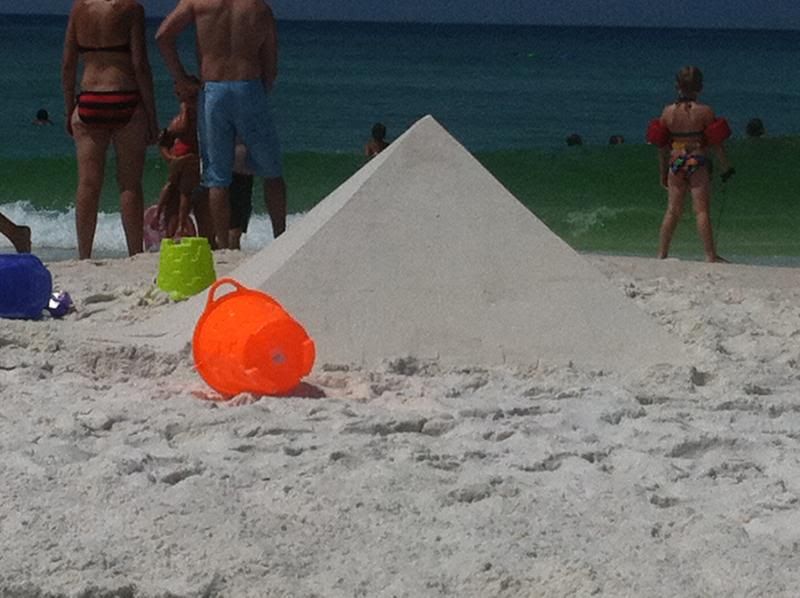 When we got to the beach, a dad had already finished this pyramid. Pretty amazing, if you ask me. He used a part of one of his kids' toys to make flat edges after pounding the sand firm. Like all good things, though, its existence is only a fleeting thing. A marauding baby grunted and puffed and finally climbed his way up the side to where he could reach and smash the point at the top.
( click for the rest of the story )