possumcowboy
I first heard about the
BioLite Campstove
from my usual gang of idiots on a forum I frequent. My wife affectionately refers to the people there as "Lou's Internet Boyfriends." I read up on the stove, watched a ton of videos of people unpacking and burning theirs, and decided that if there's one thing I can't stand, it's not having a gadget that works like this one.
The premise of the stove is that it uses a Thermal-Electric Generator to create electricity, which powers a small fan. The fan forces more air into the burn chamber of the stove, which makes the wood burn much more efficiently than it would otherwise. At certain point, enough heat and electricity is being generated that one is able to plug in a USB device and charge it.
note: if you want a full charge, go plug it in at the house. this is a minimal amount of electricity and works in a pinch.
Here's how it went down: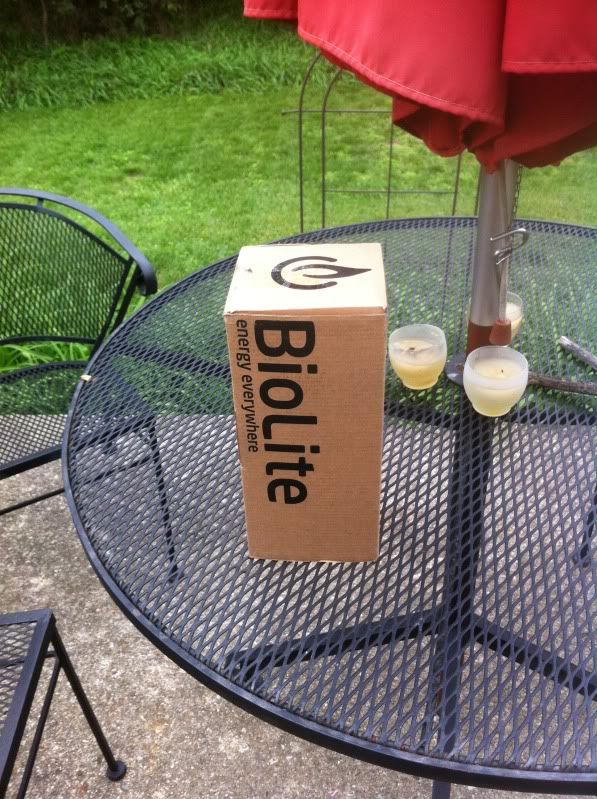 The box. I've been checking the UPS tracking page like a crazy person since Monday, when I got the notice that "your item shipped on the 14th." According to the page, my item was delivered at 11:30 this morning, while I was still in a meeting.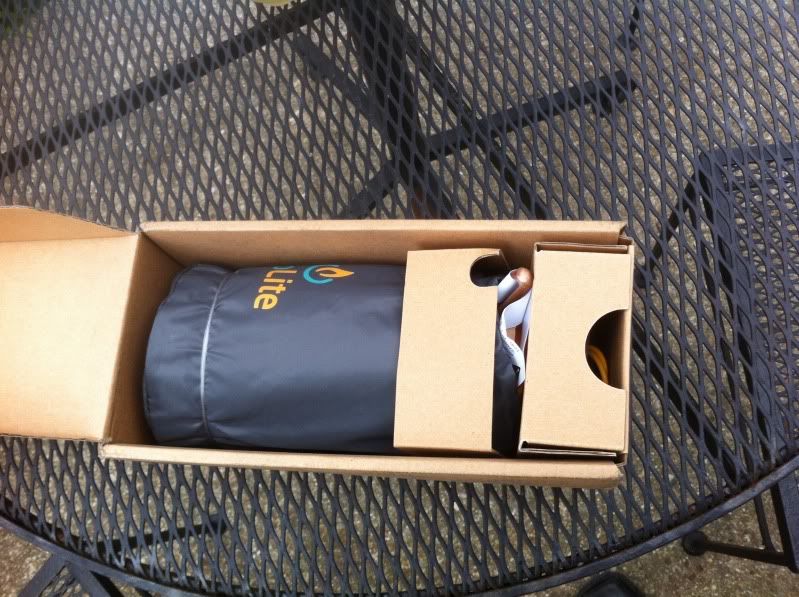 No extra packing. This thing fits exactly in the box! Good on the company; if they're serious about being environmentally conscious, then this is really an affirmation. Nice packing bag, too!
Just a little peek at the stove before we undress it completely.
Here it is, still in "packed to go" mode.
Two parts: a metal burn chamber, and the Thermal-Electric Generator/Battery/USB Charger unit.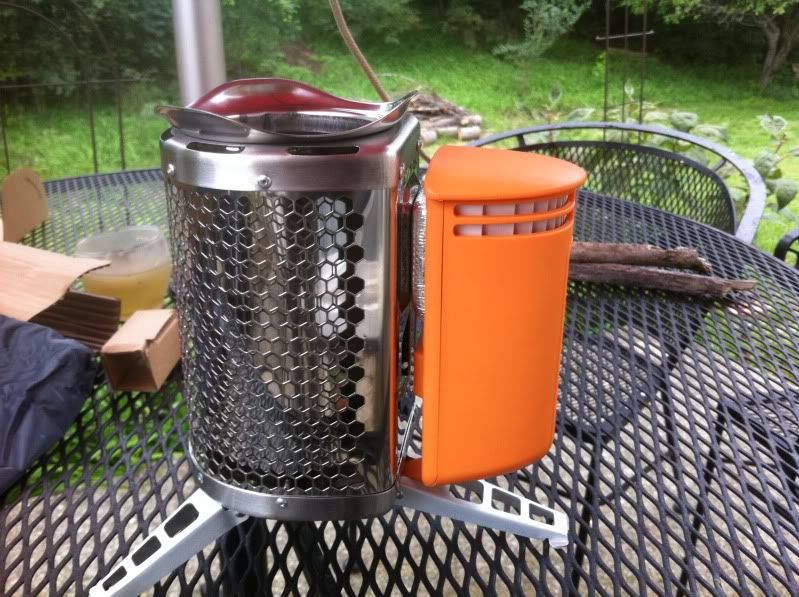 Set up, ready to go.
Looking into the burn chamber, you can see a metal post. This is the heat collector for the TEG.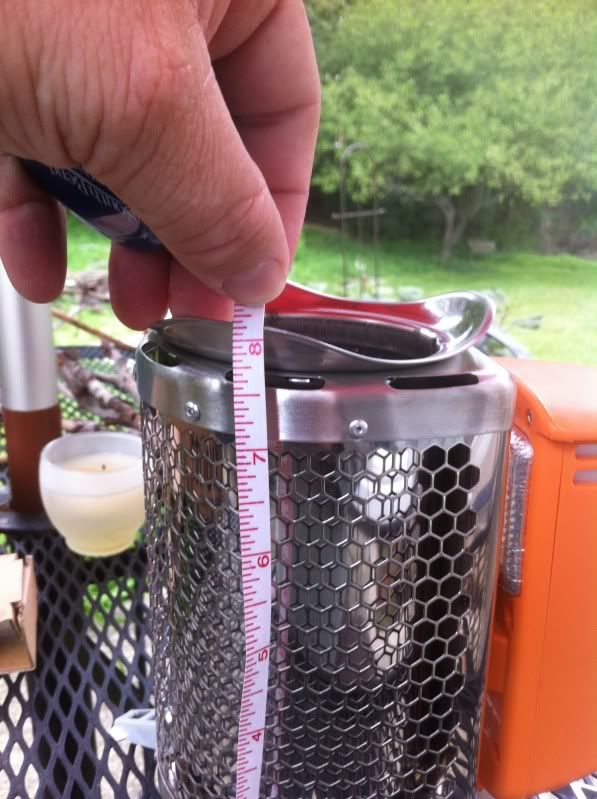 All set up, stands just over 8 inches in height.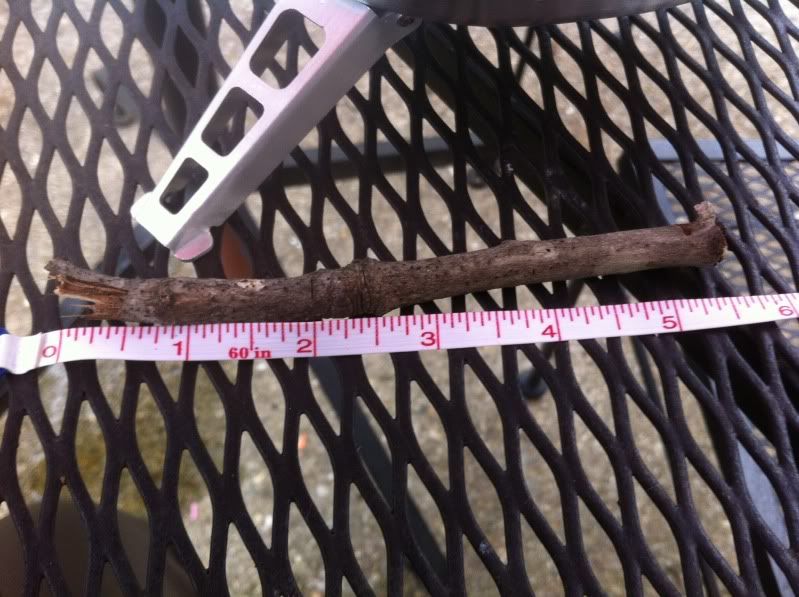 This isn't a big stove. This is just about the longest stick you'll want to put into the chamber if you're planning to have a pot on top. If you're just playing with fire, well, then,
do whatcha do, playa.
Instructions are to load the burn chamber loosely. You can see the heat collector much more clearly, here.
Starting the burn. Got out my favorite cast-iron pan, because I'm a hungry man.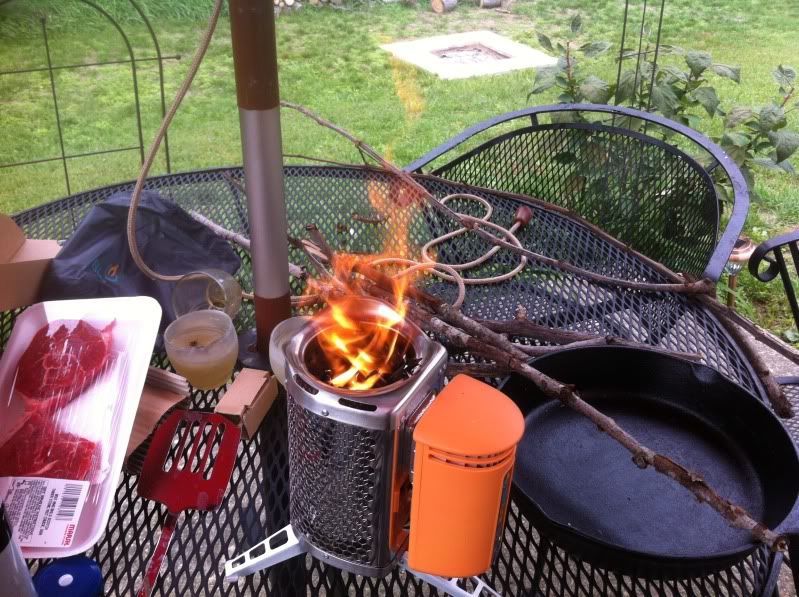 The forced air creates a cyclonic effect. There's a little "whir" from the fan, even on high, but there's a sound like a gas jet from the flames. I was amazed at how much heat came out of this thing! AND no smoke, once it got going!
Pre-heating the pan. The manufacturer suggests a weight limit of 8 pounds. My pan weighs just a bit over 5. I weighed it in the kitchen, because nothing would piss me off more than to break my new toy just because I didn't read the directions carefully enough.
The flames are really jetting out, now, and the pan heated up very quickly.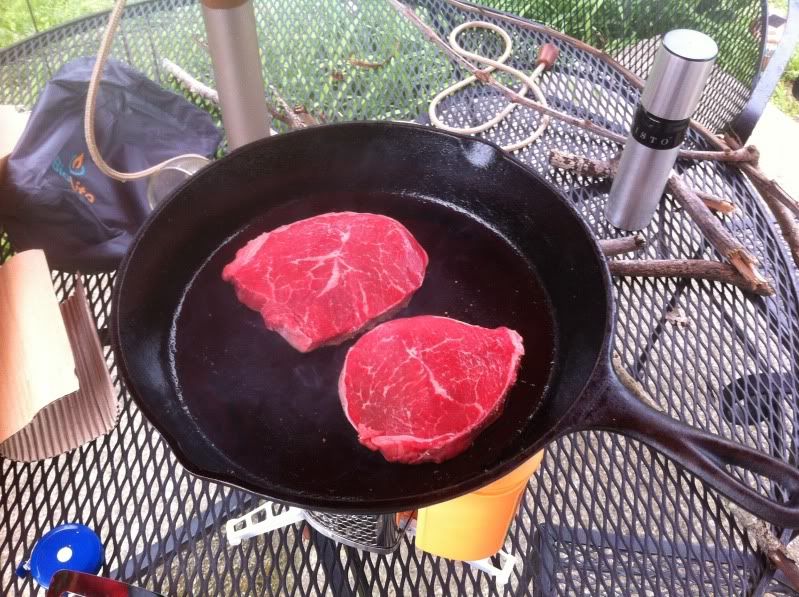 "Scotch Tender" chuck steaks. 0.63 lbs total uncooked meat weight.
After the turn...
Let's not belabor the point. The steaks cooked quickly, to my liking, and were a very tasty late lunch. Not too bad for $4 worth of meat.
You know what else I really like? Coffee. I've loaded my stove-top percolator with 12 cups of water. No coffee in the basket; just interested in how long it will take to bring this much cold water to coffee-percolation temperature. I got the first little burble at 8:18, and a consistent coffee-making burble at 11 minutes.
One of the selling points of this stove is that it generates electricity, which may be used to power devices. As I'm taking pictures with my iPhone, I can't do much more than tell you that it was plugged in and charging (as indicated by the green bar) while I was taking this photo.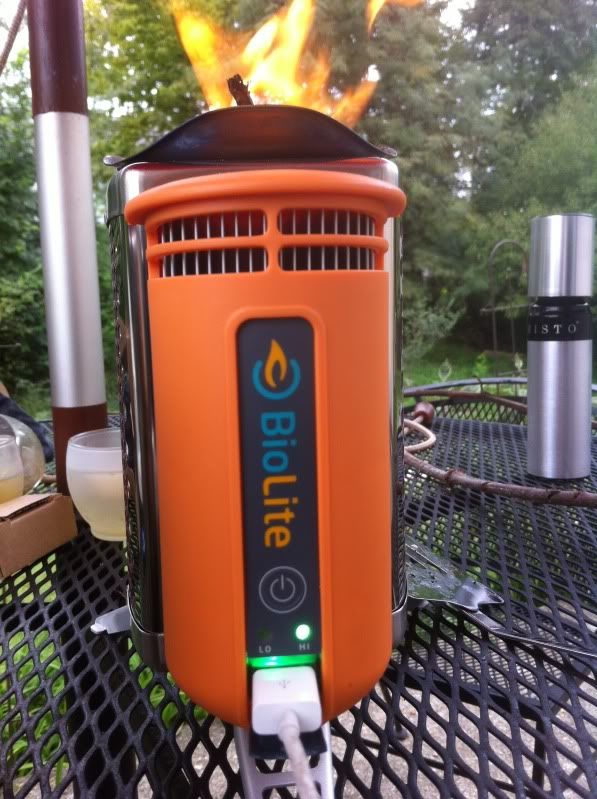 There you have it. I'm happy as a pig in poop!